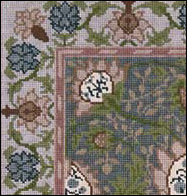 Whether you've just had a fire or a flood, our experts can help. We have a wide range of experience in dealing with messes following these unfortunate events. Why go through the added stress of cleaning when we will be happy to do it for you. We can offer you a wide variety of services from ripping out carpet to just simply drying out a room or office.
We are available 24 hours a day 7 days a week for your water damage or fire damage
emergency needs.
We want you to resume your normal routine as soon as possible. Our technicians will work hard and efficiently to restore your home, office, or building to a habitable living or working space. Whether you've just suffered from water or fire damage, call us, we can help.
Our water and fire damage clean up services include:
Water Extraction and Removal
Fast Drying of Carpets, Rugs and Pads
Fast Drying of Floors and Walls
Dehumidification of Premises
Mildew Treatment
Smoke Odor Control and Removal
Carpet, Rug and Upholstery Cleaning
Rubbish Removal
Deodorizing and Disinfecting
24-Hour Emergency Services

For a Free Estimate call us today:

877-899-0401