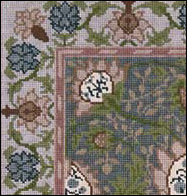 We also specialize in the unique field of Window Treatments cleaning and repairing. We clean all types of window treatments, including:

Blinds
Shades
Draperies and curtains
Window treatments can be composed of a many different materials and each material needs to be looked at individually to determine the best method of cleaning. This is where the experience and good judgment of our window treatment cleaning professionals comes in handy. They will identify how to clean each part of the window treatment, whether by upholstery cleaning techniques, hand washing, or even the latest technological advance, ultrasonic treatment.
Our cleaning professionals will come directly to your door and pick up any type of window treatment. They'll take it back to our facility which is equipped with state of the art technology. Your window treatment will be delivered right to your door looking and smelling like new. We'll also be happy to hang it back up for you, just ask.
Pick up and delivery services are free of charge.

Window Treatments Repair services:
Sometimes cleaning is not enough; therefore we offer several restoration services
Give us your window treatment and it will be returned to you looking clean and fresh.

Also available: Window Treatments sale!!

For a Free Estimate call us today: 877-899-0401